Here at Rennsport Motor Works, we are proud to specialize in European import autos and to provide the highest level of quality workmanship for our customers.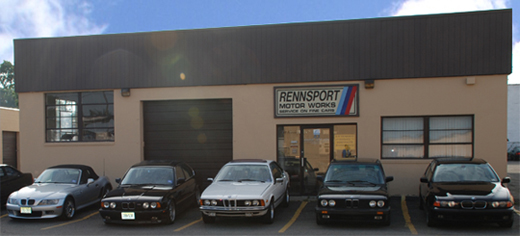 Rennsport Motor Works was founded in 1981 by Sal Puleio, and has been happily serving import car owners ever since.
Our business philosophy is simple – quality service at a fair price. We take pride in our work; we don't take shortcuts or compromise safety. We maintain our professional skills and invest in the special tools, training and products required to service modern import automobiles.
We are ASE certified master technicians, members of the Service Technicians Society, BMW Club, Alfa Romeo Owners Club,  Hackensack Regional Chamber of Commerce, and Bimmer Tech Group.
Our spacious facility is well equipped and conveniently located.
WITH MORE THAN 30 YEARS OF EXPERTISE…
We use only OEM Parts for your car…
We don't substitute cheap or off-brand parts.  We use Original Equipment Manufacturer (OEM) parts exclusively to ensure that your import car performs like it is brand new.
Our parts are ordered electronically using up to the minute brand and inventory information to insure accuracy. We receive up to 3 parts deliveries per day and can often get a hard to find part the same day.
Additionally, we are certified BOSCH parts specialists and have access to BOSCH factory product engineers as well as fitment and vehicle application technical support. Read More